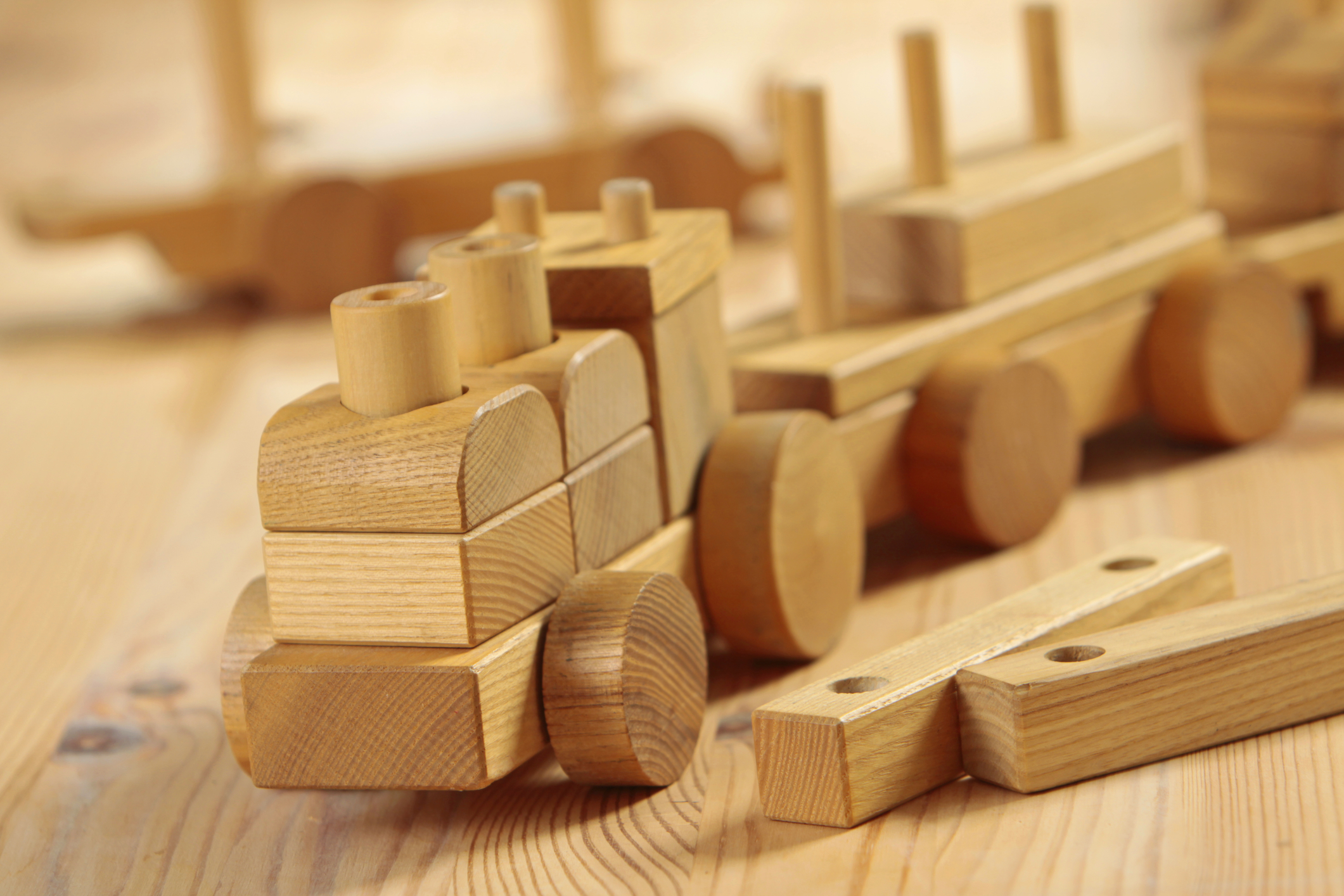 Custom Wooden
Toy
Children are a blessing, that's why Custom Wood Handicrafts has dedicated an entire section to allow parents to celebrate their little angels with custom toys and educational gifts made out of fine quality wood.
The following are some of the custom wood toys produced by Custom Wood Handicrafts:
Custom Wood Baby and Children Letter Blocks
Children letter blocks are an essential part of any child's learning experience. Custom Wood Handicrafts offers you the opportunity to replace all the generic mass produced letter blocks with a set of custom blocks from you, designed for your child alone.
Custom Wood Baby Cars
Whether it's a boy or a girl, you can design a wooden toy car for your child, and even include a sweet personalized message just for them. Show the world you love your child by taking time to design his or her toy car with the help of Custom Wood Handicrafts.
Custom Wood Baby Rattles
To a new parent, very few things can compare to the heartwarming sound of their baby swinging away at the rattle. There's no standard or fixed design for baby rattles, so you can be creative and set a trend among your fellow parents. Design a rattle in the shape of your child's favorite cartoon character, or even in the shape of your own childhood favorite, and watch the child grow to cherish the gesture.
Custom Wood Alphabet Blocks
Some of the most memorable stages of a child's development include the moment they form their first word. These customized alphabet blocks will allow you to help your child learn his or her first words with a touch of love from a caring parent.
Custom Wood Shapes
The environment a child is exposed to does a great deal to determine his or her future. You can do your part by involving yourself actively in her choice of learning material. Design a variety of shapes in different sizes with the help of Custom Wood Handicrafts to help give your child a head start in education. You could hang some of these shapes on a mobile above your child's crib to provide some distraction for them when you are busy.
These learning materials will be more effective than generic products because they are design specifically for your child by someone who knows him or her.
Custom Wood Toys
You can also design an assortment of interesting wood toys for your child or a friend's child with some inspiration from Custom Wood Handicrafts online portal. Here the possibilities are endless, from prehistory creatures to dump trucks, if you can put it on paper, then Custom Wood Handicrafts can produce it.
Custom Wood Blocks
Custom Wood Handicrafts gives you complete control over the kind of toys you expose your child to. You can take control, design a set of custom wood blocks for him or her, and include any designs from her favorite TV show on the sides.
Your child will cherish the custom toys more than the generic ones as soon as he or she starts to learn the different between the two types.