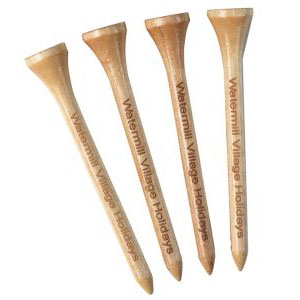 Golf is an elegant game for elegant people. It would only make sense if your golfing gear matches your classy personality.
We will design for you exquisite tees of the length of your choice. You can get your name or any other text you want engraved on your tees. They can even carry the name or logo of your company engraved or printed as you require. Any man who has love for golf in his heart would love this beautiful addition to his collection.
Any golf tournament would be incomplete without these beautiful custom wooden golf tees, excellent for branding and marketing purposes.
Our custom ordered wooden tees make a brilliant and classy gift for anyone who holds a passion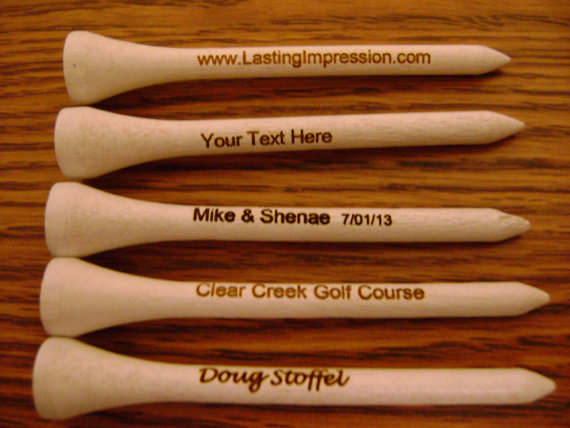 for golf. They can say anything from 'Happy Birthday' to 'Welcome to the club'. Not sure what to give to one of your guys who invited you to his anniversary party? Our wooden golf tees would be the perfect choice. Our personalized wooden tees can also make superb birthday presents for your boss, your colleague, your father or your grandfather. Want to impress your father in law by giving him something classy? We have got you covered. They also make great wedding gifts for a best man, groomsmen, ring bearer or even the groom himself.
The quality of our products speaks for itself. The woodwork is so magnificent and the engraving so subtle it shows how important it is for us to deliver to our customers what they truly deserve. That is complete perfection.