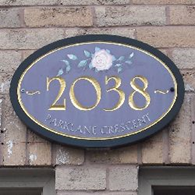 The first impressions may or may not be the last impression, but the first look at your house serves as taster for the interior décor and the finesse exhibited within. How you choose to decorate your entrance is a completely distinctive venture, with ease of information procurement about the residence and a homely feeling being the requirements.
Custom wood address signs are the optimal answer to your problem. Giving a rustic,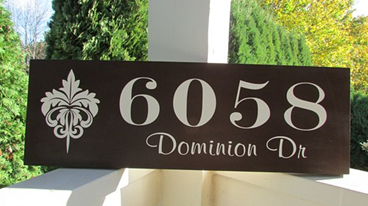 authentic feel; these wood signs help you decorate your boundary or front door with the best quality painted, carved, or burned wooden signs. Made with premium quality raw materials and pure, single blocks of wood; these signs are available in customer defined proportions. These wooden signs have sawed, rounded edges and a sturdy core with enduring trimmings emblazoned upon them.
These wooden address signs also have an option to bear the name of the dwelling as well as the name of the family residing to increase their productivity. These signs are also perfect for farmhouses, cattle ranches, workshops, and home-offices. These wooden signs can be made with family emblems or customized logos to give an individualistic impression. Manufactured and delivered at an amazing speed, these signs are sure to enhance your milieu.