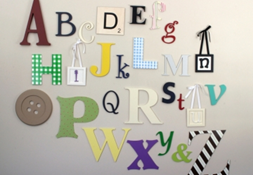 Décor and arrangement in a household or any environment can be tough especially when trying to be creative. If you are bored out of your mind with the monotonous frames, plaques and wall hangings, customized wood lettering is for you. It is suitable for every decoration scheme set in any environment.
The wooden letters are made specifically to withstand long duration of weather effects, abrasions and long stress due to the nails or glue. Each letter is made from a single block of wood, with no links or attached pieces in the letter. Finished with a magnificent bee wax luster, these wooden letters are fit to embellish even the classiest and most sophisticated decors.
These letters can be random or can also be made in specific formations to make words. These letters are available in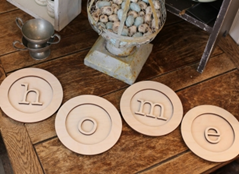 natural grain and shades of the woods used and can also be painted to suit the backdrop and the surroundings. These wooden letters can be cut and finished by hand for a more rugged, genuine look. These can also be cut by laser for a more precise, refined result. These can also be custom made with frames around each letter or the whole word.
These custom wooden letters can be used by organizations to display their name over the reception or along the walls of the offices. These can be used in children's rooms to display their respective names. These can be used in hotels and bars to signify restrooms. In short, the wooden letters hone the ambiance of any environment they are a part of and are a must have for every décor enthusiast.