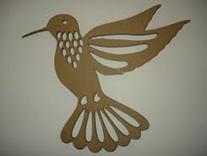 Gone are the days when the walls of your dwelling were jam-packed with frames and shelves heavy on the eyes and on the pocket. The over-the-top exuberant expression does not suit the contemporary and smaller living spaces. Therefore; wooden wall art with a custom design and a light, affordable sensuality is best suited to your sober, sensible surroundings.
The wall art is a concept where the art is the easel and the paint brush. Simple

strokes of carved wood display a genuine, beautiful, a non-personal but deep message across your walls. Each piece of art is hand-made with extra precision. Various types of rich, sturdy woods are used based on the after-color and the requirement of piece. Woods are imported as well as locally grown and only the best blocks are considered to fashion one piece.
Each wall art is made according to custom designing and instructions from the clients. The art pieces are designed to either hang or to be fixed on the wall permanently. The wood is carved by hand with precise, measured strokes to get a personal, human feel to it or is laser-engraved to get a cent percent accurate result as required. Both methods are equally effective and give marvelous results.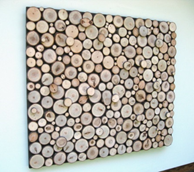 The wooden art pieces can be adorned with abstract as well as traditional prints. Different types of woods helps suit the art better suited to the ambience of each house. The art pieces are carved, designed and manufactured in an optimal time and are shipped to you in perfect condition with extra care.  The affordable prices and the faultless service is the basic objective in our venture to serve you efficiently. Don't wait to place an order.