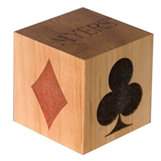 Every nook and cranny of your beautiful house deserves to be adorned with prime quality novelties which draw eyes and present a picturesque aesthetic. These novelties especially include exclusive customizable small blocks or wedges, made of finest wood, to bedeck your side table or living room shelf.
These wooden blocks are made in customized dimensions with sizes ranging from 2" to 6". Depending on the preferences of customer, these wooden blocks can also have customized engravings, making these a perfect gift. This can also be used by organizations to advertise or brand their services by engraving their company logo and name on paper weights or office knickknacks.
These wooden blocks are multipurpose and versatile in their use. These blocks may be used as paper weights as well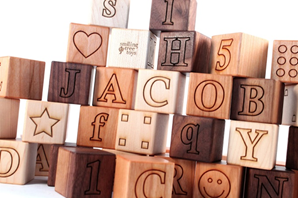 as bookends in your book shelves and on your works desks.  These wooden blocks can be customized with pen holding facilities to enhance their productivity and become more space-efficient. These blocks also serve as a lift or a sturdy base for small table-pieces.
These blocks especially hold extreme significance for kids. These are made in a variety of letters, alphabets, numbers as well as special cartoon characters to increase their appeal. These wooden blocks increase the cognitive abilities of children, encouraging them to build, destroy and rebuild. These blocks come in sizes suitable for the use of children. These wooden blocks are easy to store, use and clean with no sharp edges and no possibilities of splinters.
Optimal for use over the long durations, these blocks are a perfect present for kids and grown-ups alike. Manufactured and shipped in record time, these wooden blocks are delivered in perfect condition to ensure customer satisfaction.