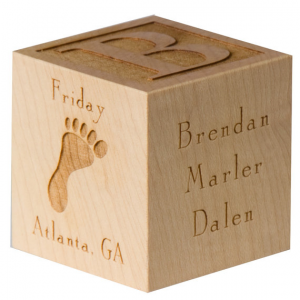 Our custom made wooden letter blocks are a fun and effective way to help your young ones learn the alphabet and spelling. You can get the blocks engraved with the text or artwork of your choice. The block can be engraved on all six sides and customized according to your own requirements and can even have the colors of your choice. The engraving can be absolutely anything for example the baby's name or initials or maybe his date of birth along with a sweet quote. It could be the parents' names or the particulars of the baby's birth that is time of birth, city of birth and weight at birth etc.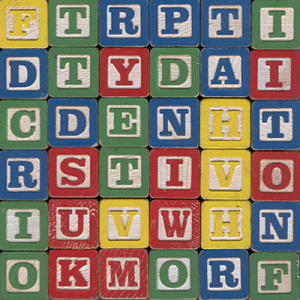 For educational purposes the blocks could be engraved with an alphabet and the picture of an animal or an object starting with that alphabet. Our custom wooden baby blocks make great presents for newborns, their parents, or even their grandparents. They are perfect to display in a nursery or on shelves and also on work desks of new parents to remind them of their beautiful little angel. These blocks are a unique and beneficial presents on special occasions such as baby showers, baby's first Christmas or even to celebrate the baby's first words or the baby's first steps.
Our custom wooden baby blocks are completely non-toxic and baby-safe. Each block is crafted to perfection with excellent craftsmanship to make sure that the end product is as beautiful and as precious as the baby it is created for.