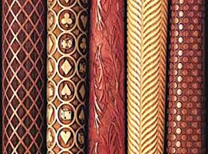 Necessity and grace walk hand in hand wherever elegance and class is concerned. Accessories like walking canes are a grand necessity as well as a major status symbol and an emblem of command and authority. Therefore, these canes are not limited to the use of elderly but everyone with a nick for grandeur style of attire.
These canes are available in a multitude of patterns, colors and sizes. The sized can be customized by using different lengths. Standard sizes are also available. The canes are waterproof and do not slip or slide in murky conditions. A plastic cap is attached to the base which provides extra reassurance. These canes are absolutely safe to use in any condition. These canes are available with or with without handgrips as required. The handles on these canes are sturdily attached and are made in variable lengths and designs as well.
These wooden canes are made more elegant and attractive by carving specific patterns on whole stick and handle or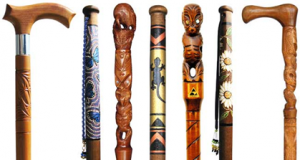 at specified places on the cane. These canes are carved on the stem or the handles to extreme precision, with no compromise to the strength or durability of the sticks whatsoever. These sticks can also be colored on the carvings. Drawings can also be made on these canes. Symbols or patterns carved on these wooden canes can be created by the customers or famous symbols and geometric patterns can be used. These canes are carved and assembled to perfection, shipped to reach our honored clients even before the stated time.