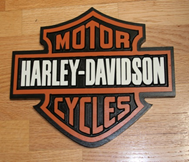 Being greeted by nature, having a first look and identifying authenticity, elegance and comfort is the main goal of every homeowner, business owner or basically anyone who own a place. Getting the elegant homely feeling in contemporary, industrialist environment is very difficult; however, we strive to serve our esteemed clients in every way possible. Therefore, we bring you Customized wooden signs.
Various types of woods are used in manufacturing our premium quality wooden signs. Each and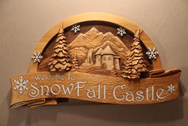 every sign is designed to match the demands by the customers. These signs are developed in bulk as well, following a common design, to equip the larger businesses. Custom signs can also be made by a combination of two woods.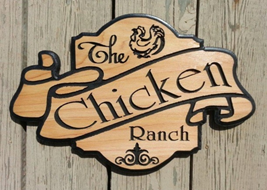 All the signs are made of sturdy, re-sawed blocks of wood. The woods are selected on the basis of preferred color of the finished product. Every sign is made from a single block of wood, with no attachments and is chiseled to perfection. The wood signs are further embellished by modifications in form of carving, engraving, painting, burned engravings and inscriptions. These customizations provide a personalization to the wooden signs.
These signs are versatile and multifunctional. These may bear anything from your name to any important occasion. The wooden signs are also designs to hold and business logos, mottos or family emblems. The custom wooden signs are perfect for both formal and informal use. These signs suit every décor and effortlessly blend in with their environment. Delivered in a matter of days and with absolute care, custom wooden signs are the final, simple answer to all your furnishing dilemmas.