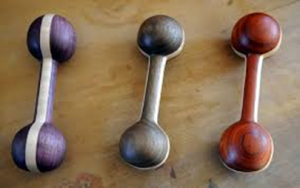 Arrival of a little angel is a joyous and cherished moment for the family and kin hence you would want to make the special moments indelible by giving a unique and lovely gift. It would be a form of blessing from your heart for the little angel thus choosing the right gift would be a great hassle but don't worry as we offer intricately made custom wood baby rattles that would be memorable gift for the event and not a drain on your pocket either.
Wide variety of wood baby rattles are available of different specifications as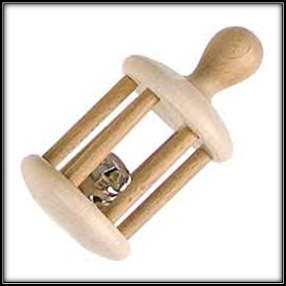 per customer's choice on one spot so need to stroll and scan different markets in search of best gift other than this. Choose from the exclusively made wood rattles as of your choice or further modifications could be made of your specifications just as cherry on the top. You can engrave parents name on both ends and baby's name in the middle or as you wish.
Each wood rattle is custom made with special focus on details to ensure that each wood rattle is up to the mark equally in appearance and quality both. High quality of raw materials is used during the process thus the wood rattle doesn't break easily unlike other gifts. It would be a never forgetting gift as it would pass on to generation.
Don't miss out the opportunity to shine bright in the mass by giving the best gift. Choose from the best and shop now at Custom Wood Handicrafts