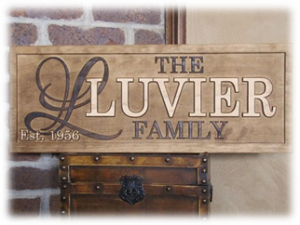 Are you done with building your very own family house? How about a customized wood sign for the main gate?
Made with the finest quality of wood, these wooden customize-able signs are a must have, whether you are building a new family or have already been established. It will serve as a splendid addition to your home. We at Custom Wood Handicrafts love the natural knots and grains that run throughout the wood and do not consider them as defects. Removing them would take away the natural beauty of wood. We ensure that all of our signs are carved and hand painted. We do not use sticker lettering. The signs are then preserved to last a lifetime. Our customized wooden signs are one of a kind with the natural beauty and exquisiteness of the wood.
Besides using them for your own homes, these wooden signs serve as great gifts.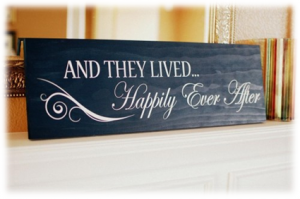 These make great wedding gifts; shower gift; engagement gifts or house-warming gifts. To top it all, these sign are customizable. They also make great decoration pieces. All of our wooden family signs are hand painted with your choice of names and dates. You can also choose from our wide variety of colors and text fonts- or maybe come up with your design.
We at Custom Wood Handicrafts take great care to pick the highest and the best quality of wood to bring you the best wooden signs ever made. Customer satisfaction is our core value.
Order your very own sign right away!