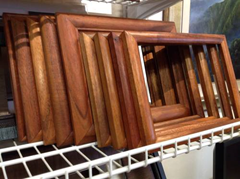 Imagine a living space, apartment or house void of picture frames. Impossible to imagine, isn't it? Picture frames are an essential part of our lifestyle.  They fill a room with vibrancy as well as liven up a living space notches up.  From the grand scenery you once bought at an art galleria to cute snaps you took on that one amazing trip to Hawaii with your loved ones, Picture frames serve a timeless reminder of the good times and brighten up any sad moment threatening to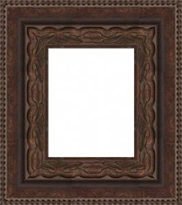 overtake you during the day. One cannot simply furnish their home without it!
We at Custom Wood Handicrafts work wonders by making custom wood frames for your pictures. No more boxes upon boxes filled with heaps of pictures. You can now get as many frames in your desired shapes and sizes for your dressers, night stands and mantle places. Fill the void, exhibit old memories, and show off those cute memories with a bling. Either chose a nice frame from our pre-made selection of frames or order one with the wood material of your choice. We promise to leave you satisfied and content with our products. Order custom wooden frames only from us!