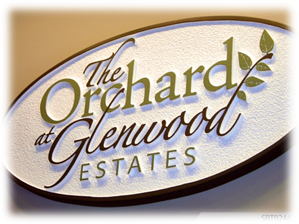 Every individual strives to achieve a unique and distinct flair. We provide exactly what you need to quench this yearning for individuality. CustomWoodHandicrafts are proud to introduce our latest item, "Sandblasted Wooden Signs". Our customizable sandblasted wooden signs provide both, a rustic look and a dual tone, which proves to be perfect for any setting.
To deliver our customers with the most effective solutions to their signage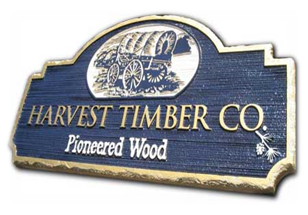 glitches, we have introduced these. Our customized sandblasted signs are exclusively made from HDU- high density urethane foam. This material is being used in the sign industry for many years as it is resistant to moisture and is completely stable over an extensive array of temperatures. This makes our product weather resistant, thus making it everlasting. During the sandblasting process, grain is produced to give our signs the beautiful, natural wooden effect.
Our sandblasted wooden signs have a rich, arty, and a lasting quality which makes them seem picture-perfect for any situation. These particular signs have a three-dimensional effect which is produced by blasting the image of the sign out of the material. Our products have an exclusive high-end appearance because the letters, graphics and backgrounds are all painted in contrasting colors. Custom sandblasted signs come in many different colors, shapes, sizes and styles. Just tell us the details and you'll have exactly what you had in mind.
The limit is your imagination. Come up with any lettering style, logo, colors and themes or choose from our catalogue.