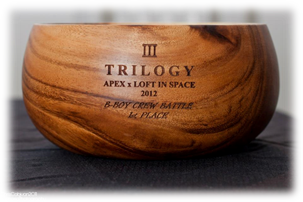 Knick knack with our personalized touches is what makes a house home. And we are here to provide exactly that. We at Custom Wood Handicrafts are proud to announce our product, Custom Wooden Bowls which will deliver you with exactly what you have in mind for your home.
We offer a diverse variety of customizable wooden bowls to our respected clients. With options in size and design, our bowls will definitely be appreciated for their quality gilt and long lasting imprint.  We deal with range of hand crafted wooden bowls, from snack bowls to fruit and sweet bowls.  Each can be etched with your selected inscription
Customized wooden bowls make the perfect gift for any occasion. Our customized wooden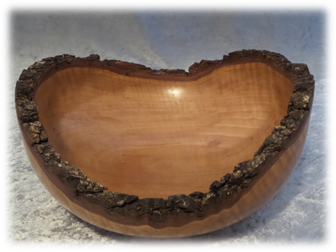 bowls will look great on any table or kitchen counter, certain to be the subject of much admiration.  These solid wooden bowls bowls may be used for your favored chocolates, the children's candies, or for refreshments and nuts. Our wooden bows are customizable. You can choose from our wide variety of designs or if you wish to add to your selected engraving, we can further customize the bowl. Each custom wooden bowl is completed with several coats of adequate mineral oil giving a delicate, elusive, glossy finish, ensuring that your inscribed wooden bowl will last for years and years. We can put your feelings on a bowl to honor or revel the moments. Perfect as a gift, we make sure your bowl stays with the recipient for generations to come.