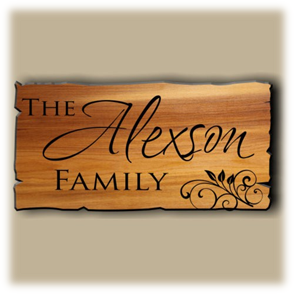 Are you in search of a plaque for celebrating your first anniversary? Do you need an emblem that will force people to stop and take a look at it? Or maybe you're looking for a fine personalized gift for that friend who's moving out?
Do you like to be unique? Do you always want to stand out?
Why not try our engraved wood signs?
Whether you're an admirer of the natural exquisiteness of wood or you simply like adding a personal touch to the gifts for that someone special, this is what you need.
Custom-made wooden signs are an environmental-friendly choice to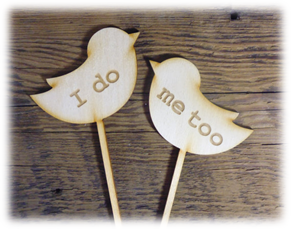 share your message or recognize triumphs. Fashioned from finest quality of wood and layered with bee wax luster for protection, these deep laser etched wooden signs are designed according to your choice and needs and last a long time. They can be used for both indoor and outdoor purposes.
Here at Custom Wood Handicrafts, we dedicate ourselves to work with you and make your designs a reality. Just let us know what you have in mind and our experts will come up with gazillion ideas to satisfy your yearning to be exceptional.
Order right away!