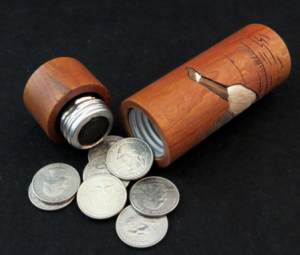 Many are the necessities of a perfectly functional and classy home. Starting from what is actually necessary, and all the way up to the most beautiful ornaments and decorations. Many are the functional objects, and the same goes with those, whose main function is aesthetic. Yet, especially in these days in which design becomes so important for our lives, objects need to be proven both functional and aesthetically charming. This is what we try to do every time we think of something new. Our last challenge was to take care of an object that too many times lacks either of these two characteristics: the coin holder.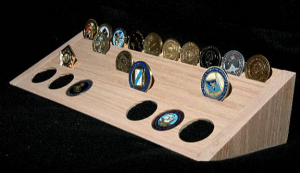 For us, it is crucial not to underestimate the value of these small pieces of furniture. It is important to understand that they can serve as a handy way to keep everything in order. The idea of having a marvelously designed console at your home's entrance, and that to be covered in keys, coins and everything people usually take out their pockets as soon as they come back home, made us think: a simple plate, or a ceramic of some kind, can sure serve the purpose, yet they lack originality and complexity, they make everything look less accurate. Anybody willing to have a perfect balance between the bigger pieces of furniture and the details, needs a proper object. That is why we decided to start customizing wooden coin holders.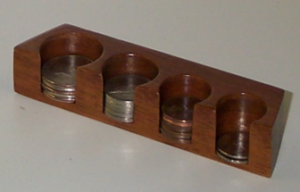 What we do is giving you the chance to decide which kind of coin holder you need, what will be the main function of it, and where you would like to place it. Every kind of shape is available, so the only thing that we need, is a request: we can create your own.
So far, we talked about the functionality of the object, so it is time to underline another function, of the utmost importance for many of us: a coin holder as a showcase for important and precious coins. Just choose the colors and the wood, decide whether you need all the coins to be lined up, or to be more contemporarily set in a wooden case, and we will make it for you. We will create the perfect place to hold and show those ancient coins you have been collecting, or the hard-deserved Challenge Coins you, or a beloved family member, were awarded with.
We provide a complete service, easily accessible via our website, that also lets you add an even more personal touch to your coin holder: carvings. Think about your family sign, rather than a peculiar picture, or a figure representing what is most important to you. Choose how it must be done, in every little detail, and be ready to receive a smartly decorated and unique piece of art. Be it an elegant object that makes every day's spaces tidier and graceful; or the most shining and delightful showcase for the things you are most proud of, to displace in the comfort of your richest china cabinet, our artisans will chisel it for you.