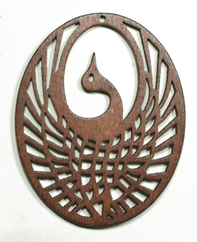 Empty walls in a fully furnished living space speak of emptiness and a décor vacuum. Photo frames and photographs cannot be displayed on every wall and crevice with no organization. To fill in this void, custom wooden cut wall-hangings are available and are designed specifically to complete the look of every house.
These custom wood cut embellishments are classy and pleasing to the eye. These custom cuts moderate the effect of loud paint jobs or wallpapers while easing the beautiful geometric patterns in their surroundings. These wooden cuts are usually carried out on birch, bamboo ply or oak wood. Purple heartwood can also be used on demand of the customer.
These wood cuts are available in different sizes ranging from a 6" to 14" frame length.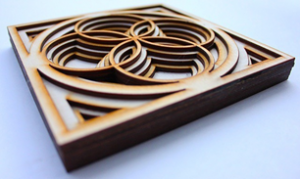 These wood cuts are also made in many outline shapes such as square, rectangle or oval. Frames bearing maps of different cities are also available. These wood cuts have perfect texture and grain and are durable with no probability of breaking and tearing up in splinters. Many layers of the same design are cut and then glued together to form a cohesive, well bound pattern.
Wooden cuts are manufactured either by hand or by precise laser technology, depending on the results required. These are also available in form of wooden slabs, with custom engravings to transform it into a presentable frame also used as a card. The backside of these slabs are left intentionally blank to bear personal notes but can also be engraved with names and wishes as preferred by the customer.