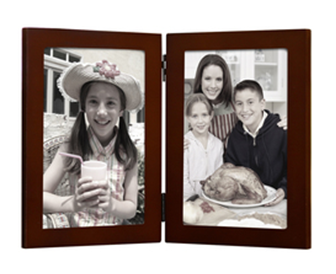 Pictures are the reminiscent of most memorable time in one's life. People prefers to capture their joyful moments to keep them safe for years or to keep portrait in their homes to full fill their life with joy whenever they look at them. We are here to help you to preserve your treasured moments in 8×10 wooden photo frames. These frames are made with special attention on details to make them up to the mark in quality. Each custom wood photo frame is intricately made with care as it holds your most prized memories which are close to your hearts.
Our Wooden photo frames can be personalized into different sizes and shapes or we can modify them according to your specific choice. Our 8×10 wood photo frames are one of the most popular options we have and it can be made available at your doorstep without any inconvenience or problem for you as we provide the best wood photo frames at affordable rates.
We are the team of specialized individuals who are dedicated to provide you the best 8×10 wood photo frames at the right price and in the right time span. You can decorate your home walls with these stylish carved wood photo frames or you get a custom made 8×10 wood photo frames for your office desk with a family photo so you never feel alone. Scan our wide variety of wood photo frames select the best according to your choice and all the rest hassle would be done by us so just a piece of cake for you.
Place check with us at Custom Wood Handicrafts…