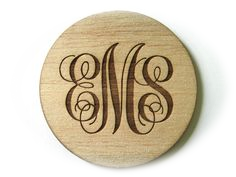 Finally found the perfect dining set for your new home? But you're afraid that liquids might ruin the clean, glossy surface? Fear no more! We have just what you need!
We are pleased to introduce wooden coasters which are specially designed to protect your furniture. From scratches to spill-stains, these coasters work as shields. Just put your beverages on top of these and you'll have nothing to worry about. They will protect the furniture surface and will keep it as good and slick as new. You'll find the wooden ones better than coasters of other materials as these won't stick to the bottom of the glass- or whatever container you might use, making them less fussy. We, here at [company's name] ensure that all effective measures are taken during customization for guaranteed perfection.
These intricately handcrafted coasters will make an impeccable addition to your décor and the natural wooden look will aid these coasters incorporate into any surrounding.
To top it off, our coasters can be customized to add a special, personal touch. You can add the unique dash you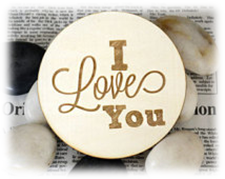 always wanted in your dining room. With the option of adding text engravings of your choice, these made-to-order articles can also serve as ultimate gifts for family and friends on pretty much any occasion. Personalization adds affection which will make the receivers feel special, because this will show that you took out time and consideration while selecting it for them.
Made with the finest of woods, these coasters are a must have.
So what are you waiting for? Order right away!