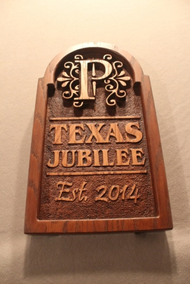 Country is accredited by rough, down to earth ways and decors. A rustic country abode is the home to rich wooden embellishments and knick-knacks. And any country residence or business would most definitely be incomplete without a beautiful, artsy sign welcoming you warmly every time. We do everything we can to make your sign make a lasting, positive first impression.
We aspire to create value by providing the customers with a durable, eye-catching, affordable product. Therefore, we bring in the sturdiest, most gorgeous wood from all over to shape premium quality signs that exude the beautiful essence of country. The signs are made from a number of woods like oak, Purple Heart wood and mulberry. Selection of wood depends on the request from customer or according to the best suited product colors.
These beautiful signs are hand-made in the least possible duration with the best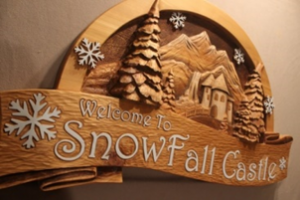 possible results. These signs are customized by the clients to hold insignias or text according to will. The signs may bear address to a residence or directions to a business. These signs are particularly liked by the clientele to bear the customary Wild West symbols and family crests.
These signs are engraved to carry names or pictures as well as carved to give a classic, sophisticated twist to every turn of every word. These inscriptions are done entirely by hand and finished perfectly with subtle, lasting sheen. The signs are fit to hang outdoors as well as indoors. The weather resistant and waterproof finish makes it decorate your front door for many good years to come.