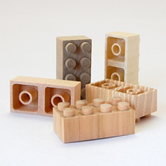 The advancement in technology has replaced the manual toys from the youngster's hands with internet enabled devices. However, the basic touch and learn technique is still crucial for the nurturing of young brains. Customized wooden toys provided to our customer according to their personalized requirements are perfect for this purpose. These custom wooden toys are designed meticulously to offer the best quality product that provides a long-lasting service.
These custom toys are made in various types and sizes, the most popular ones of them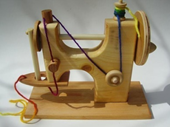 being tow trucks, flatbed trucks, toboggans, airplanes, sail and row boats, dollhouses, small vehicles, Legos, abacuses and mini-guitars. Wooden Legos and abacuses especially help in the learning process of children even in a very small age and help develop cognitive abilities. These toys are available in different varieties and shades of wood. Their use is simple and does not require adult supervision as there are no parts small enough to be a choking hazard. There are no sharp edges or splinters. These are made of extremely lightweight wood for easy usage and storage. Like Legos, many of these custom wooden toys can be disassembled and reassembled easily.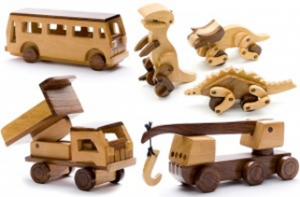 These wooden toys can be easily glued back together if any part gets detached. This increases the overall life and value of the product and helps the client cut back the cost of new, expensive toys. This also helps the old toys serve as a well=preserved memorabilia. Replacing the plastic toys, these wooden toys are eco-friendly and biodegradable as well. We ensure the best service to our clients, their children and our environment.