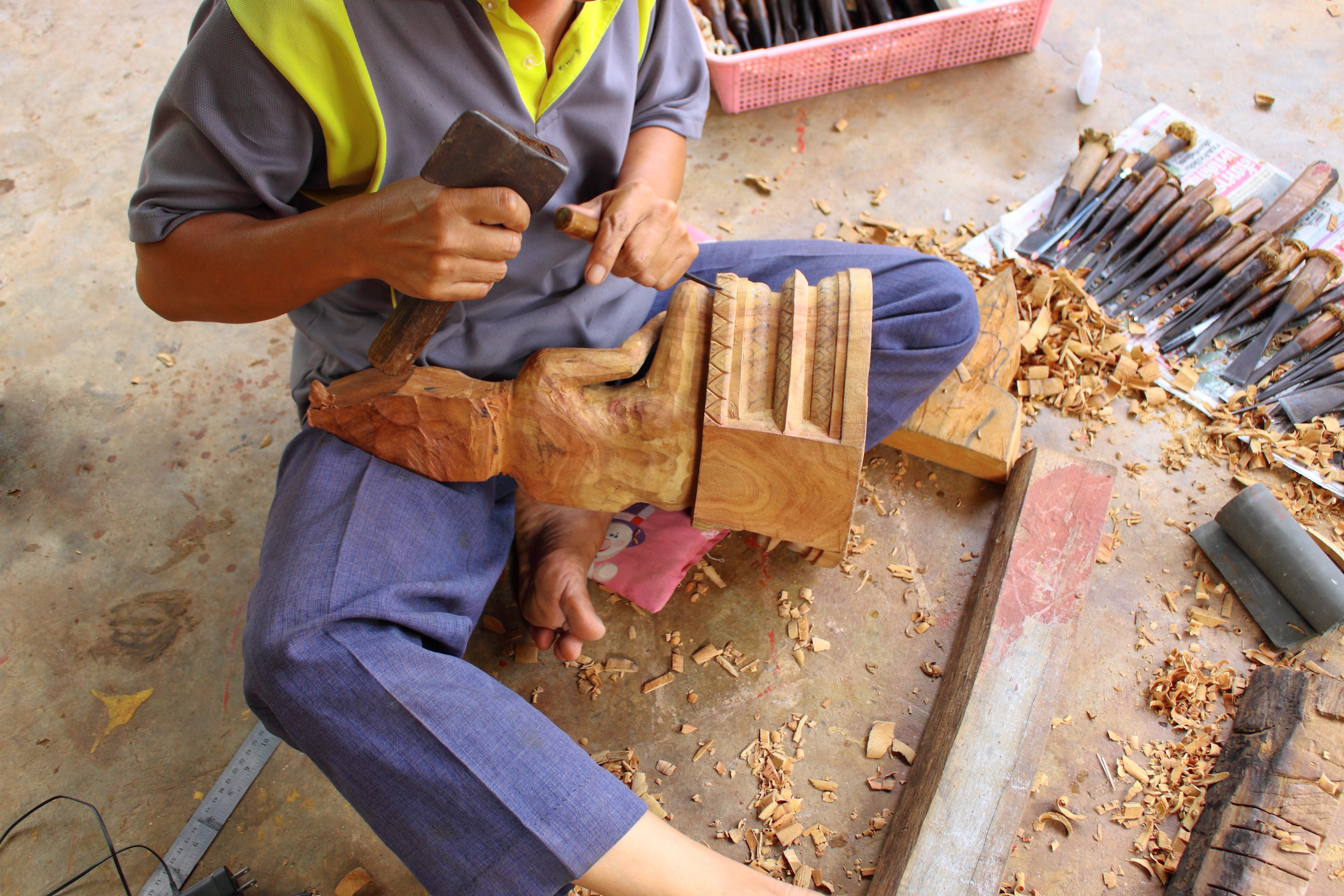 Modern technology has done a lot to improve our lives. However, there are still many areas such as designing and curving, where we can achieve high quality only through traditional production techniques. Custom Wood Handicrafts has enlisted the services of various reputable traditional craftsmen and women to give our customers the kind of products that can rarely be found in the market today. We combine some proven modern techniques to produce precision parts or delicate moving parts in order to enhance functionality.
At Custom Wood Handicrafts, we take great pride in our team's ability to impress our customers at every turn. Our designers are constantly on the lookout for innovative ideas to keep our products above the rest. We blend various rare traditional techniques that give our products a kind of rustic appeal that you simply can't find anywhere else anymore.
Our traditional techniques mainly involve the use of simplified hand tools to give our artisans a more close and personal feel of the pieces during production. The constantly improving methods enable us to produce the best items with attention to detail while staying on the customer's schedule. This means that you not only get an item with an antiquated touch, but one that is delivered when you are promised.
We regularly simplify all our processes; from the time the orders are placed by the customer to moment the finished products are delivered to the end user. This is solely aimed at making it easier for you to place your orders without necessarily having to attend art school. Our online portal allows our customers to send in a rough sketch of what they are looking for, with as much detail as possible in regards to color, measurements, wording, and the preferred finishing method. Our staff is also available to help you refine or improve your ideas before the production is commenced. How long an order takes in our factory solely depends on the complexity of the design. However, since one of our major selling points is our speed in delivery, we have equipped our team sufficiently to process even the most complex designs within a very short time.
Our production procedures allow us to produce excellent quality items at very low prices, and as such, we ensure that we share these low costs with all our customers. We offer some of the most flexible rates you will find anywhere on the internet. This is also an effort on our part to build lasting relationships with all our customers.
We also allow our customers to send in pictures of personal items or souvenirs they would like to have reproduced in good quality wood. However, for obvious reasons, we exclude any products that maybe patented or protected by a third party. For more information on the types of sketches of photos to send in you can visit our online portal or call our customer service number to get more details.
At Custom Wood Handicrafts, we believe that the only thing that can limit you is your imagination. For more information get in touch with us through our listed contacts and we will do our best to get back to you in good time.