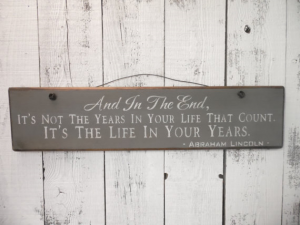 Our custom made wooden signs are carefully handcrafted in order to enhance the beauty of your walls. The wood signs can be engraved with absolutely anything you want and however you want it. The engraving can be anything including inspiring quotes or sayings from great personalities that talk to your soul, or maybe something witty that brings a smile to the reader's face. The wooden sign can have the size and color of your choice. You can even customize the font and the texture to truly customize your order. Just tell us all the details and leave the rest to us. Customer satisfaction being our top priority, we will make sure the product exactly matches the details you provide.
These custom wooden signs can also be used as beautiful and unique name plates to hang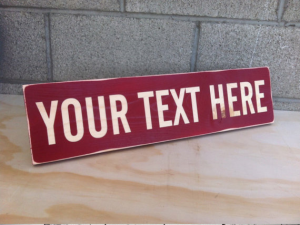 outside your front door or maybe on your mailbox. You can even design wooden labels for showpieces or your trophies and medals. Our wooden signs make great house warming presents. They are also perfect gifts for occasions like Christmas, weddings, get-togethers, family gatherings and even without any occasion.
The sign would be made exactly according to your requirements. We can make it look well-polished and glossy, as well as aged and distressed so that it gives off an antique look but it is beautiful all the same. We work with extreme care on each and every detail of the product to make sure that our customers get what they asked for. The quality of the product speaks for itself and the beauty of the craftsmanship will leave you mesmerized.