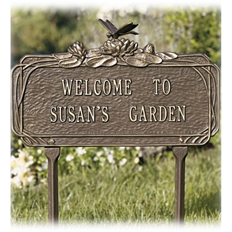 Life is busy. And in this hustle and bustle of life, people forget what they loved. They forget what hobbies brought them peace and what things helped them enjoy the true essence of life.
Life is busy, I agree. But if we really want something, we can take out some time from our busy schedule. For many people gardening is the true leisure of their life. They find peace and contentment while doing it. They enjoy a special relationship with plants and their gardens.
Are you one of those? Do you love the idea of beautiful gardens? Well, we have something for you that will help satisfy your gardening needs.
We are proud to introduce our Custom Wood Garden Signs. Made from the finest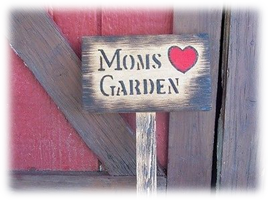 quality of wood, these signs are a must have if you are into gardening. The wooden quality we use is very durable and weather-resistant, making all our signs lifelong! Intense, scorching, blazing sun or heavy rainfall, our products will survive the extremes.
We excel in making high quality products. With the option of customizing your wooden garden signs, the possibilities are endless. Color it according to your choice or keep the natural wooden look, whatever you want, we provide. Many people like the idea of owning something that is very unique and that stands out from the rest. This is exactly what you'll get from our personalized wooden garden signs. With colors, texts and images of your choice, you can add that 'look' you always wanted. This will add the personal touch to your signs.
Our garden signs also serve as great gifts for people who love gardening. And personalization adds value to it.
So order yours right away!