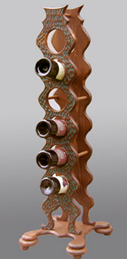 Elegance and panache walk hand in hand wherever the décor of any residence is concerned. Chic woodwork always lays down a perfect base for all the other novelties to be showed off quite beautifully. Wooden racks and shelves not only help increase productivity but also give a well-balanced and mellow texture to the walls. These wooden shelves prevent the rooms from being spilled over by various objects and glass-ware, most importantly, wine bottles.
These wooden racks help hold the luxurious brews securely with no danger of any damage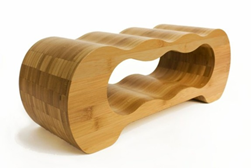 whatsoever to the glass bottles. These racks are shock-proof and built to blend in with your interiors like a second skin. These racks are made of wood finished and polished to perfection with rounded of edges and sturdy base and legs. These wooden shelves can be customized according to the need of the clients including custom engravings, designs and sizes. Sizes, type of woods and number of bottles to be accommodated is to specified by the customers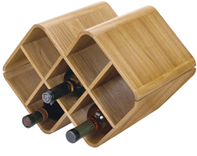 These wooden racks are available either as apt for hanging on the walls with strong structure and a thick spine to hold it long and strong or a small, easy to carry, portable cabinet. This cabinet is provided with or without wooden cabinet doors and different placements and layouts for shelves and dips. These shelves can also be custom-layered with different materials as per demand. The wooden shelves are also available in a minaret-style rack giving a strong vintage and eastern vibe to show off the authentic tastes of our customers. Each and every single one of these designs is unique, made with utmost devotion and ready to lighten up every party and dinner at your abode.