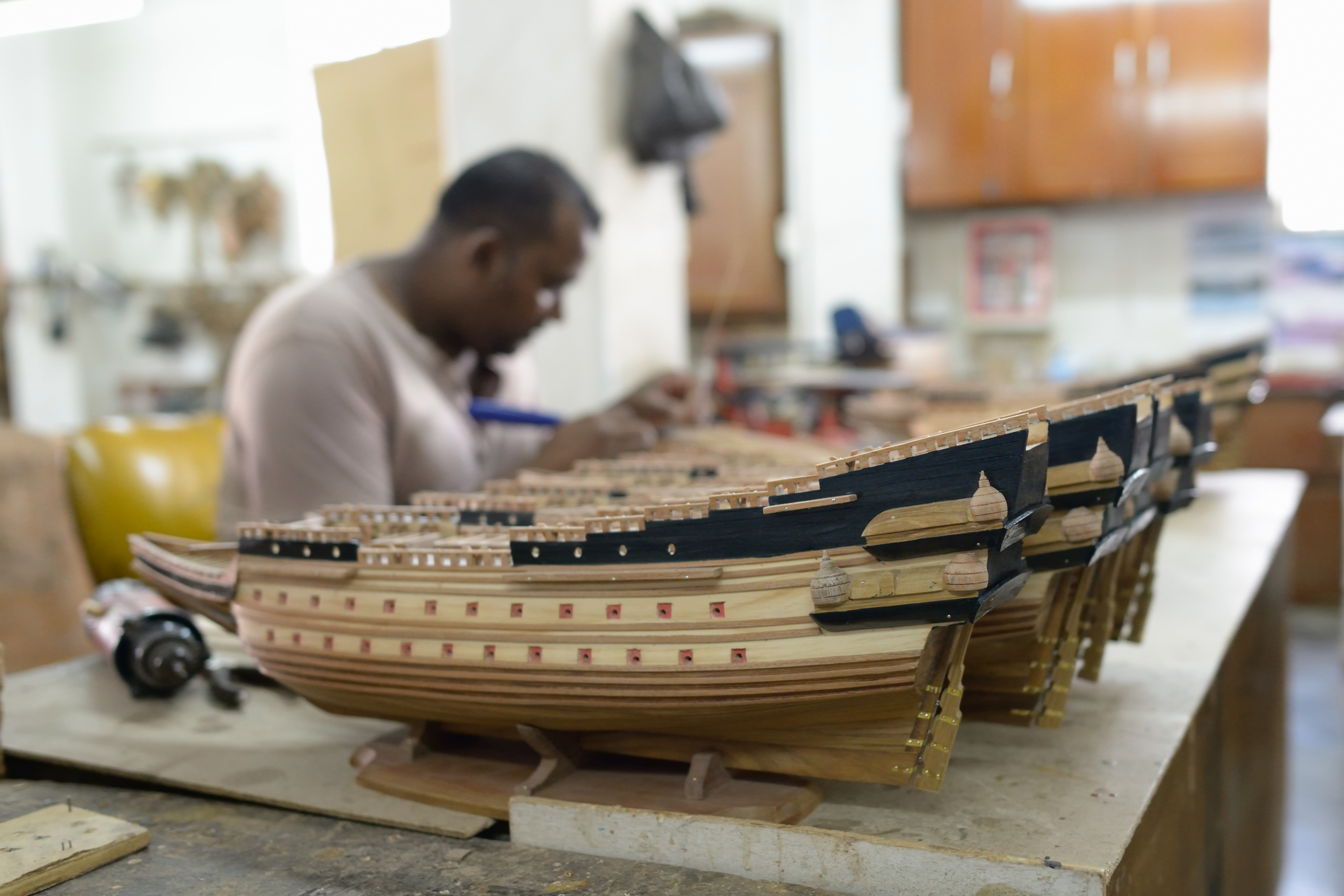 Do you own a boat or ship? Or is there a ship on which you once served or owned, or perhaps you just like the idea of having a model of a famous ship such as H.M.S. Victory or the Santa Maria? Is a Viking long boat or an Arab dhow your choice? Maybe a more modern ship such as a passenger liner for your display as a travel agent is what you are interested in? Perhaps you work in a museum and want a wooden ship model to add to a display case? What ship will you chose? There is one out there which is special to you.
Would not it be really good to have a custom made, wooden scale model of your chosen ship? But perhaps you haven't got the all the skills needed, the equipment, the space, the time so far.
There is an easy solution – a company like ours which can provide you with a detailed, wooden scale model of your chosen vessel. We are a Singapore based wood handicrafts company with many customers right round the world, some new and many of them are returning clients , coming back time after time. The company operates an online store, allowing customers like you to reach them remotely, and easily, and to place orders with a few simple clicks. There are skilled designers and drafters that are available to help you to get exactly the design you want, all finished at a very high level.
These people are very skilled in all kinds of wood working, and wooden ships are only part of a wide range of possibilities which include sculptures, name plates, display cases and more. They know exactly how to put together the many small pieces needed in order to create the perfect whole – your custom made wooden ship model, exactly as you described and envisioned it so far to be created.
The various types of wood used are sourced locally in a sustainable way, which means that prices are kept as low as possible and this saving will be passed on to you . Trusted traditional methods are used to give you the quality product you are seeking. These people know wood well. They know the possibilities, the strengths of each type, and so will chose the perfect materials for your project, your wooden ship, built to your personal specifications, and in the size and scale which you require. This is not made from a kit, something anyone can put together. To produce your custom made wooden ship takes real skill. The result is individual, special and wonderful. Something you will really appreciate, as will everyone who sees it, will have to appreciate it.
Your wooden custom made model ship, whatever the type of ship created, from the smallest to the largest, will be finished to the highest standard, unique, a real talking point and a treasure. Something to display, to discuss with family and friends, and which in time you can pass on as a valued family treasure.