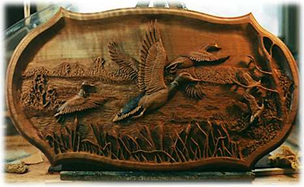 Every object and material needs a little customization to suit its environment aptly. In many cases, that might mean painting, framing, or merely changing the background. But the most elegant and suitable way of customizing any wooden knick-knack, tapestry or embellishment is the ancient and elaborate art of carving.
Customizing wood by carving it by hand, placing personal memories, symbols, family sigils, national slogans, any important date, names of loved ones, important events, and even memoirs or quotes has been the legacy of man since early ages.
Keeping this noble and antique tradition in mind, we provide you with customization in expert, detailed wood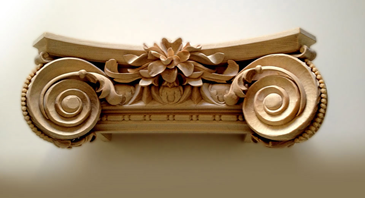 carving done completely by hand. These services are provided to you on all sorts of products, on different even and uneven surfaces. These services include the carving of wood in to different shapes as well as carving different shapes on already carved objects.
These carvings are done on high quality wood with high precision instruments, to provide you the optimal results, matching your directions to a tee. Each and every carving order is carried out in a matter of days, with fast and secure delivery, heeding high dexterity to provide high-end services and premium satisfaction to our customers.