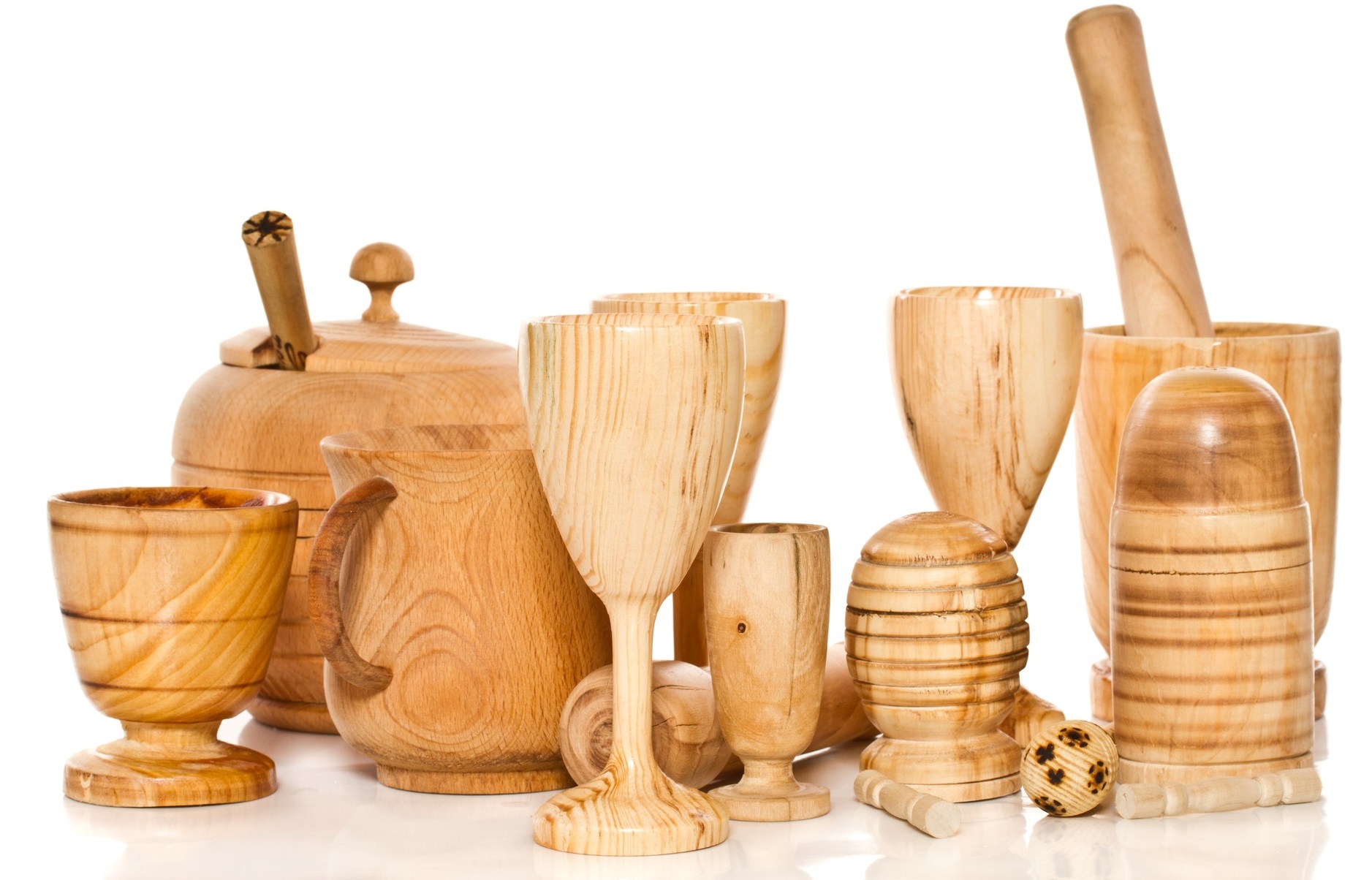 It is a fact that wood products can be found in almost every household or workplace today. Well-made wooden items make excellent additions to almost any environment. Unlike metal, wood is generally affordable and easy to transport. Its relative soft nature makes them even suitable in making children's toys.
Good quality wood can be used to produce things like ornaments, domestic and workplace decorations, kitchen items, toys, signs, customized gifts, souvenirs, etc.
Ornaments
Ever since we can remember, has been used in many cultures to make beautiful ornaments such as pendants, bracelets, necklaces, ceremonial masks, and even footwear. In order to bring out their value as true decorative pieces, these ornaments were made out of the finest types of wood available then. These pieces were also finished to detail to enhance their beauty. Modern wood carving equipment allows artisans to produce complex ornaments, such as wooden watches, and other intricately designed pieces.
Domestic and Workplace Decorations
A well-decorated space sends a good message to anyone visiting. That's why we spend a lot of effort to keep our homes and workspaces at their best. From the picture frames to the wall art, wood forms a major part of any kind of décor. Many homeowners and businesses use different decorative pieces to show their status or position in society. For example, name plaques, display cases, wall art, and sculpture made out of fine wood, are used to portray power and authority.
Kitchen Items
Apart from decorating spaces, wood has seen extensive service as the most popular material for kitchen items such as trays, cutting boards, coasters, wooden spoons, etc. Apart from its beauty, the popularity of wood in manufacturing kitchen items can be attributed to its ability to insulate against heat and even electricity.
Toys
The tough and light nature of wood makes it ideal as a safe alternative to plastic and metallic toys. Wood can also be polished down to remove dents and scratches. This feature is fast making it the preferred material for toys such as word games and puzzles, chess sets, baby rattles, toy cars, letter blocks, etc that may be used frequently.
Signs
Wooden signs were here long before most other kinds. This could probably be because wood is beautiful, it lasts long, and is generally easy to shape. There are different kinds of wooden signs; all designed to serve in various places such as the outdoors and the indoors. As would be expected, wooden outdoor signs are made out of hardwood and finished with clear vanish or waterproof paint. Indoor signs can be made out of softwood and finished in water paint or sanded down to a smooth surface. Examples of wooden signs made by Custom Wood Products include, carved signs, burned signs, painted signs, engraved signs, and laser cut signs, among many others.
Other uses of Wood
The modern uses of wood are not restricted to the above examples. As mentioned earlier, many wood carving tools and techniques have been introduced to allow an increase in various wood items. Some of the innovative ways Custom Wood Products is using to create more wood products is in the production of custom guitar stands, custom golf tees, custom dog crates, custom wood canes, and many others.
Custom Wood Products specializes in the production of high quality wooden materials tailor-made to each client's specifications. Custom Wood Products has a team of experienced designers who, together with the artists not only deliver good results, but to do so, on schedule.