Custom wood furniture provides an affordable and better alternative to luxury production artisan furniture. With custom-made wooden furniture, clients can make specifications on dimensions, wood type, and finishes. Custom Wood Handicrafts tailors all its handcrafted custom wooden furniture to meet client specifications so that the furniture can perfectly fit into the designated indoor or outdoor spaces.
The Essence of Custom Wooden Furniture
It is common to find a perfect table that is at times too wide to fit into designated kitchen spaces or too low to be ergonomically efficient for kitchen work. Custom Wood Handicrafts can help you find a solution to such problems by handcrafting affordable, standard designs into perfect custom wooden furniture that will fit into your spaces perfectly.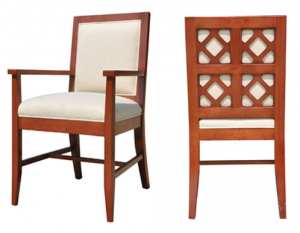 Custom Wood Handicrafts also makes a variety of wooden furniture for commercial and residential use, which includes buffets, chests, tables, cabinets, beds, and chairs among others. The beauty of custom wood furniture is that the client gets to determine the type of wood material. Our workshop provides all kinds of wood including Pine, Oak, Cherry, and Maple. The clients also choose the dimensions, edge styles, finishes as well as other finer details that meet their needs.
The Design of Custom Wooden Furniture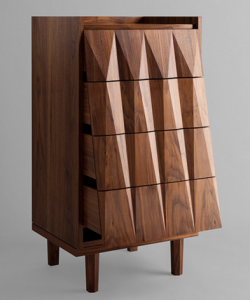 A dressing table can be complex or simple, wide or narrow, but first it is advisable for clients to start by evaluating space availability, and their needs such as wood type, and overall aesthetics and designs. The considerations may include leg style, size, finish type, and the possibilities of extensions.
In some cases, clients lack insight, and they may not know what they exactly need. In such instances, Custom Wood Handicrafts encourages prospective clients to visit its showrooms to get an idea of what is offered. But the products presented in the showrooms are only part of the offering, and a client is free to ask for modifications to standard pieces to get a piece that is entirely new and befitting to their functional and aesthetic needs.
Handcrafting of Custom Wood Furniture
With the client specifications at hand, the craftsmen start by hand-selecting the best wood and begin preparing it using traditional woodworking techniques before precision-joining of the pieces. Fine details are accurately attended to, and all pieces are hand-finished using wax blend and oil finishes.
Custom Wood Handicrafts builds custom wooden furniture that range from the most stylish to the most basic, but with all pieces there is top-quality, solid guarantee, and perfect customer care as well as white-glove delivery. Custom Wood Handicrafts handcrafts custom wood furniture that are custom stained sized and finished so that all clients get precisely what they want.
Custom Wood Handicrafts lives up to the challenge of continuously innovating and improving wooden furniture to create pieces that are beautiful, durable, affordable, and functional. At Custom Wood Handicrafts, traditional hand craftsmanship is combined with modern wood technology to come up with the best custom wooden furniture. Drop by and sample pieces in our showroom and see our craftsmen at work!