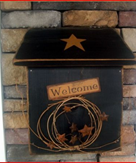 With the rapidly evolving technology, communication has become as fast and easy as breathing to nations across the globe. However, this does not, in any way, negate the importance that mail and hand-written or posted letters have. Many businesses still rely on the postal services to double check their documents. The hand-written and original manuscripts and transcripts cannot be emailed or scanned, here the postal service and old school mailboxes come back to play.
These mailboxes are being revolutionized with the new age by customizing them in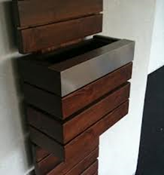 contemporary designs and minimalistic features. These wooden mailboxes are still as durable as ever and withstand a hefty amount of outdoor weather pressure over a long period of time.
These mailboxes are made with a traditional flag to signal incoming and outgoing mail. These mailboxes also include wooden doors with customizable wooden or metal plaques indicating the name and address of recipient.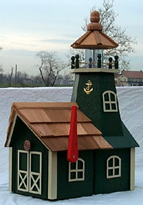 With the increase in apartment and penthouse culture, mailboxes are designed to suit the current fashionable house décor trends. These mailboxes are constructed to take up as less space as possible with the exclusion of the usual bulky parts of the archetypal mailbox. The wooden mailboxes in shapes of cartoon ships, lighthouses and doll houses are also available specifically for children with custom engravings of names.
These mailboxes are completely safe and bear no harsh edges. These are finished with a beautiful warm glow of freshly sawed wood. These wooden mailboxes are lightweight and easy to install. These mailboxes will not only provide a homely, vintage aesthetic to your living space but also can store a large amount of letters and mail for as long as you wish.