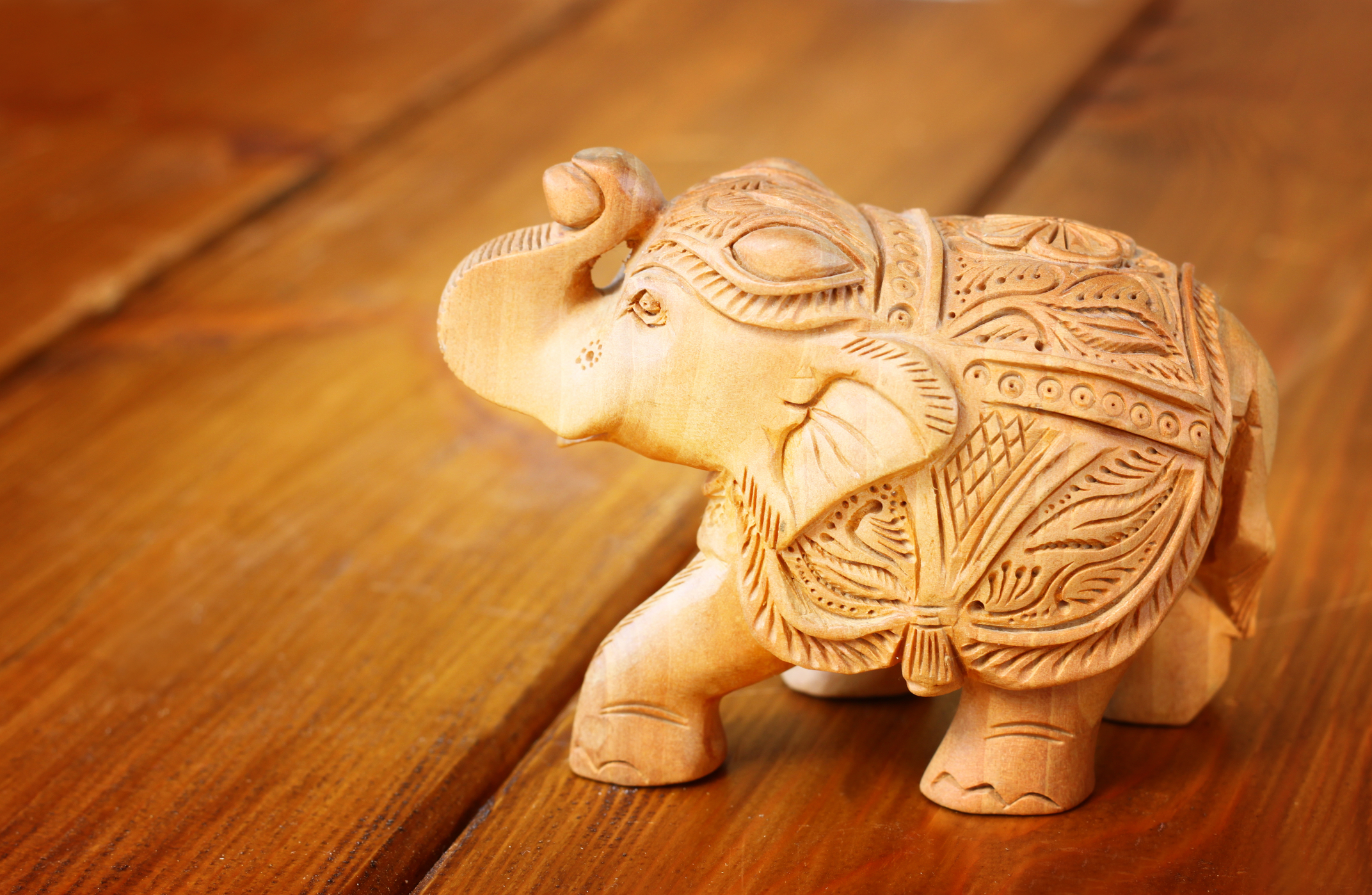 Custom Wooden 
Display
The eyes are the windows to the soul; nothing sums up the importance of this section better than that expression. From an out-of-place display case to a common mass produced sculpture, whatever we see greatly affects how we judge others. Whenever in doubt, always go for the one-of-a-kind ornate pieces to have anyone who visits your home or office, hold you in high regard.
Custom Wood Sculpture
Eye-catching sculptures and ornaments form an important part of any kind of home or office décor. Custom wood sculptures go well with almost any design to give a touch of class and rustic elegance to your space. There is literary no limit to the kind of artwork you can incorporate into your home or office space. Whether it's an ancient warrior or a mythical being, with Custom Wood Handicrafts you can design your sculptures to look like anything you want.
Custom Wood Boxes
Apart from serving a functional purpose, these custom boxes can also add beauty to your mantelpiece or tabletop. They are intricately designed with complex patterns and a clear coat of vanish to allow you to appreciate the level of detail and precision employed in producing them.
Custom Wood Wine Racks
Wine racks have evolved over the years to resemble pieces of modern art. There is no limit or restriction to how creative you can get when coming up with a design for your customized wine rack. Whether it's in the shape of a famous landmark or a Greek goddess, you can literally design it the way you want.
Custom wood Jewelry Box
Any piece of jewelry that deserves to be kept in a custom jewelry box deserves a box that matches its beauty. Cover your box in patterns and colors that subtly describe it contents. In addition, the box does not necessarily have to be in the shape of other jewelry boxes at the jeweler's store. Once again, your options can only be limited by your imagination.
Custom Wood Display Cases
Any valuable item that can be displayed in your home to complement the décor should be stored in a case that will enhance its beauty. Whether it's a dark hardwood case for your silverware or a lighter colored softwood case for your China, it should all blend in with the rest of the ornaments to create harmony. You can even mix up different shades of wood to create a unique and contemporary look that will grab the attention of anyone close by.
Check out our Custom Wood Display Cases now.
Custom Wood Plaques
Nowadays plaques have become a little too common. That is why a customized option is definitely the way to go. Customized plaques bear a certain appearance that is absent in ordinary mass-produced ones. You can design the plaques to include anything from your company's logo to a team's mascot.
Custom Wood Name Plates
A visitor to your office or place of work may judge you by the most prominent item in your in the vicinity. This in most cases happens to be you name plate. This is because for some reason, most visitors find it necessary to know your full name. A nameplate that is not worthy of your status will in most cases make a poor impression. With the help of Custom Wood Handicrafts, you can create a custom nameplate that fits your profession or purpose.
Custom Wooden Book Holder
If you've designed your home or work space to portray an image of sophistication or intelligence, then chances are that there will be some books in the vicinity. You can go a step further and include a tastefully customized book holder that's unique to your office or home.
If you find your book holder a bit ordinary and old fashioned, then you can do something about it. The possibilities are endless. You can go the unconventional way and have one that is covered in a pattern that is unique to you.
Custom Wooden Letter Rack
These are excellent when you want to achieve an organized look especially at your work space. They provide a beauty that is similar to a well-made custom wooden letter rack!
Custom Wood Wine Boxes
Fine things should be kept in fine places. A well-made custom wine box will act as a decorative piece and an excellent conversation piece whenever you pull out the bottle you've been saving for a special occasion.
Custom Wood Book Cases and Book Shelves
Apart from organizing your space, bookshelves and bookcases also serve a decorative purpose. Therefore having one that does not suit your décor may ruin the harmony in a room. You can talk to friends; ask around for ideas for a better-looking piece. If you can come up with a custom design for you book shelves of cases, Custom Wood Handicrafts can produce the finished product.
Custom Wood Ship Models
Fancy having your own display of a custom ship model that you like in your living or bedroom? Here is your chance! At Custom Wood Handicrafts, we offer a waide variety of ship models for your selection. Contact us today!
Ornamental displays mainly serve a singular purpose, to decorate a space. A display that cannot accomplish this function beats its purpose. Since mass-produced display pieces aren't designed for any specific room or space, they tend to disrupt the flow and harmony of most types of decor. You can visit Custom Wood Handicrafts' online portal to get the perfect custom wood displays to finish your well-decorated room at affordable rates.